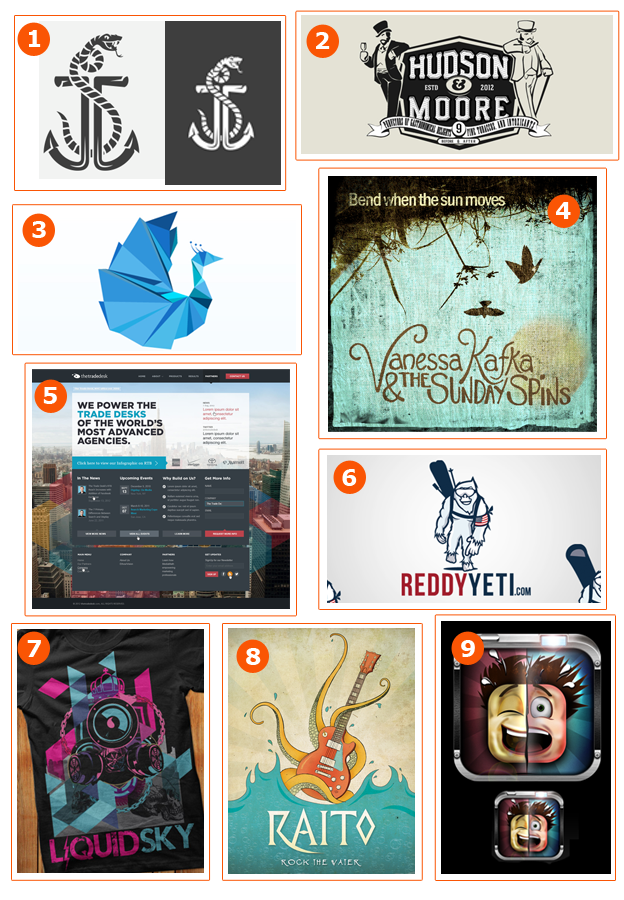 To: ALL winning designers from September
From: Alli at 99designs
Y'all ROCK! The winning designs from this month were great across the board. And these Top 9 designers are perfect representatives of this greatness — just look at these bold colors and wacky concepts.
Vote for the designer you feel should be the ultimate Top Designer for this month.
The designer voted
Top Designer
for September will win a year subscription to
Lynda.com
. Lynda is an online learning company with a vast library of high quality, current and engaging design tutorials.
Here are the Top 9 for September:
*Voting will be open until Tuesday, October 9th at 5:00pm PT.
Terms & Conditions
99designs will giveaway a year subscription, to Lynda.com, to the designer who receives the most votes.
You may only vote once.
Who should be the Top Designer for September? Please share.