As the year draws to a close, it's time to announce the final Top 9 at 99 winner of the year! Design fans places their votes and in the end Black Arts 888 came out on top with their stunning marine animals t-shirt design.
Scuba Diver Life had wanted a cool t-shirt for adults that wasn't too cartoony and illustrated an underwater animal. Black Arts 888 digital painting of a jellyfish sealed the deal (and won our votes!). Let's take one more look at the winning design: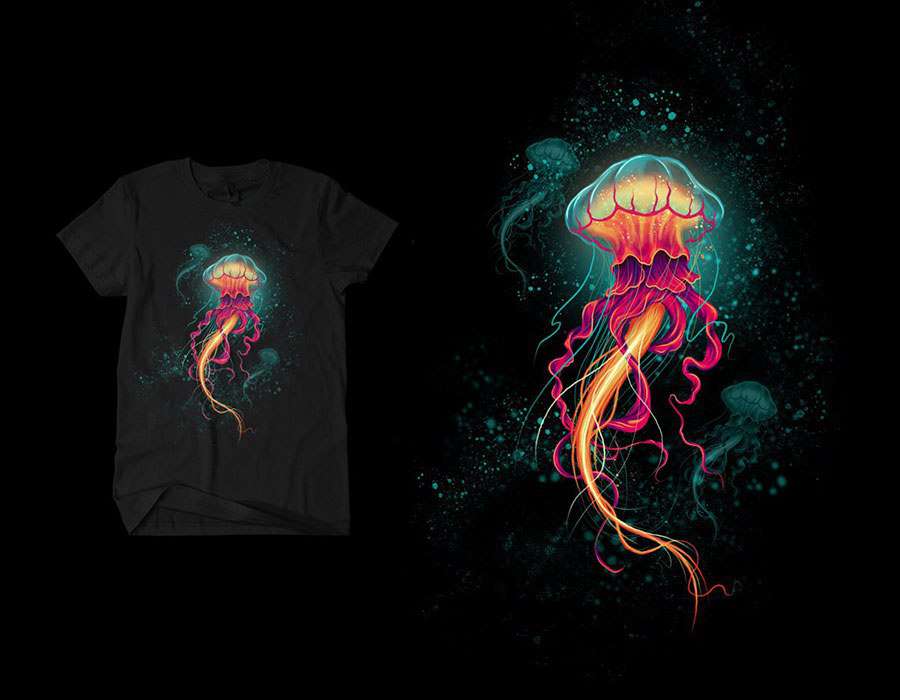 And let's not forget the other incredible nominees this month:
They'll all be receiving a 99design t-shirt and design book.
Many thanks to everyone that participated in this month's Top 9 at 99!